California EcoRestore
California EcoRestore is a California Natural Resources Agency initiative implemented in coordination with state and federal agencies to advance the restoration of at least 30,000 acres of Sacramento-San Joaquin Delta (Delta) habitat by 2020. Driven by world-class science and guided by adaptive management, California EcoRestore will pursue habitat restoration projects with clearly defined goals, measurable objectives, and financial resources to help ensure success. The types of habitat targeted include tidal wetlands, floodplain, upland, riparian, fish passage improvements and others.
Restoration Targets
The California EcoRestore program is focused on implementing a comprehensive suite of habitat restoration actions to support the long-term health of the Delta and its native fish and wildlife species. Specifically the program aims to achieve:

Projects Map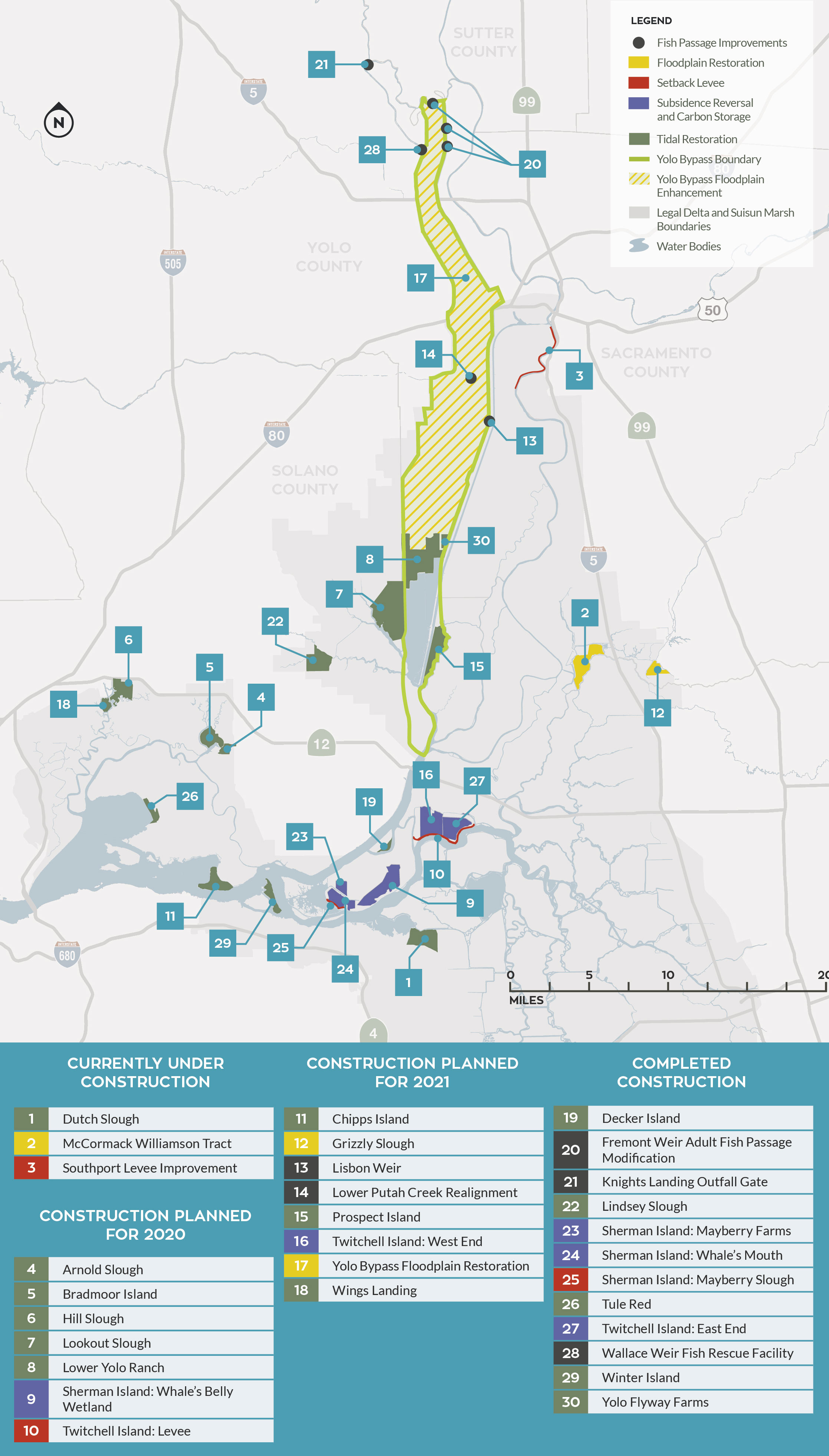 Progress Tracking
The California EcoRestore program is comprised of many projects at various stages of planning, permitting and construction. For tracking progress these phases are defined as:
Planned: sites owned or partnered with the State with planning and analysis is underway
In Permitting: sites that have completed necessary planning to initiate permitting with State and Federal regulatory agencies
Under Construction: sites with necessary permits and under construction
Completed: sites with construction completed and transitioning to monitoring and maintenance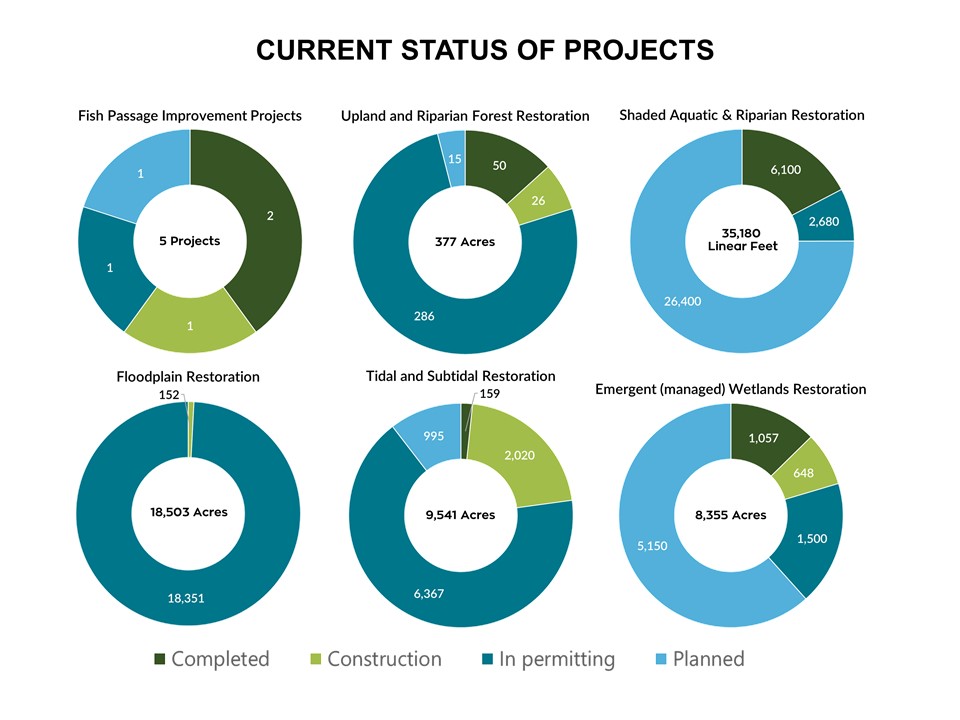 The aggregate bar chart provides insight into the overall progress of California EcoRestore efforts. This includes projects fulfilling current Biological Opinion requirements for long term operations of the Central Valley Project and State Water Project, as well as projects fulfilling other mitigation and restoration goals. The California EcoRestore goals for total acreage represent the minimum targets for each restoration type and in some cases California EcoRestore will exceed these minimum targets.
Contact Us
Charlotte Biggs, Program Manager
California Department of Water Resources
(916) 651-2997
Charlotte.Biggs@water.ca.gov
Stay Connected